Welcome
General Information

Call For Entry has been released!
Click here to find entry information for the 75th Regional Exhibition. This biennial juried competition presents work by artists from New York and the 9 surrounding states. Although the Museum maintains a primary focus on representation art, this program welcomes the submission of non-subjective work. $10,000 in prizes in offered and works in all media are eligible.

Scholastic Art Awards, Registration Open
Registration for the Scholastic Art Awards is open until 16 December 2015. This is the 73rd annual juried showing of the region's finest student artists. Educators, please click here to find more information about this program's calendar of events and procedural information.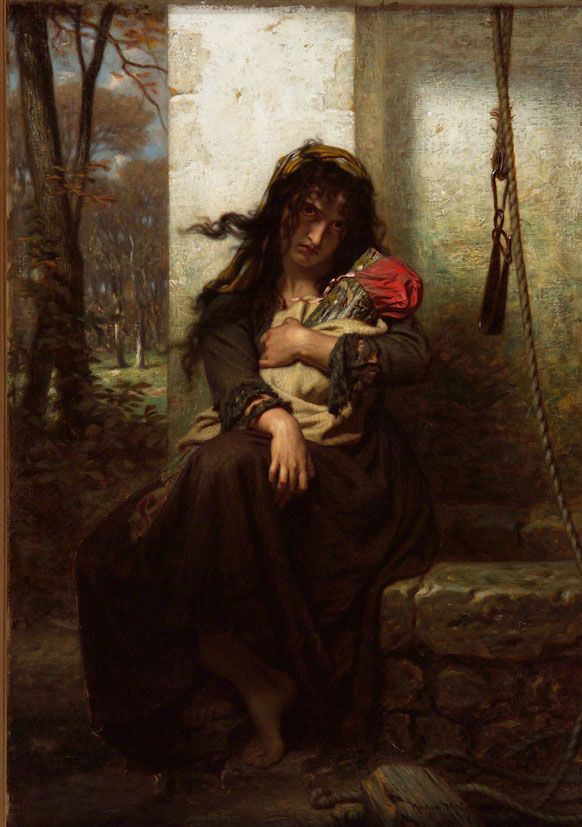 Hugues Merle, Lunatic. On view in the Falck Gallery.

THE ARNOT ART MUSEUM is located in Elmira, New York USA. Housed in its original 1833 showcase with a grand late twentieth century gallery addition, the Museum displays its permanent collection of seventeenth to nineteenth century European paintings and nineteenth and twentieth century American art. Temporary exhibitions highlight various aspects of the collections and include works from around the world.

HOURS
Tuesdays - Fridays, 10am - 5pm
Saturdays, 12n - 5pm
Closed Sundays, Mondays, and holidays